Yes, cannabis is about the bud. But it's also about the grower. Artisan Batch was created to give small-batch cannabis producers a national platform. Strains with big reputation in the legacy market haven't quite made their way to the legal landscape just yet, but we're hoping to change that. Actually, to be more specific, craft and micro-growers are hoping to change that, we're just trying to help.  
Take, for example, Coast Mountain Cannabis. Based in Pemberton Valley, British Columbia, just north of Whistler, Coast Mountain Cannabis is dedicated to producing high-quality cannabis in a sustainable fashion. In January of 2020, they received certification from PAC, making them certified organic growers.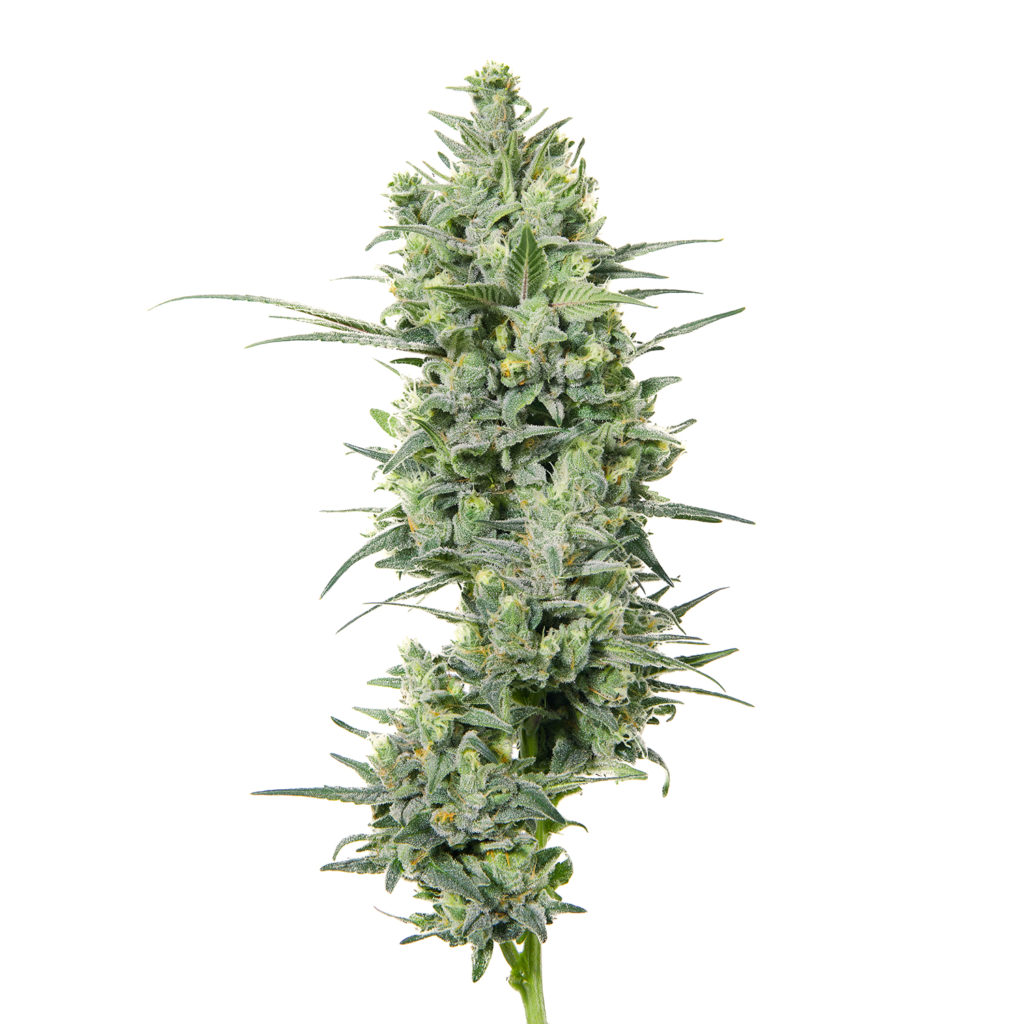 About Coast Mountain Cannabis
The CMC team is led by Elliot Fromowitz and master grower Bob Balek. Together, Fromowitz and Balek have 40 years of experience with cannabis. Fromowitz is specifically passionate about organic living soil, which is how Coast Mountain Cannabis grows all of their strains. By growing in organic living soil, the focus shifts from feeding the plant directly to feeding the microbes in the soil.  
"The soil is managed like a living organism, a soil food web," said Andrew Ellot, co-founder of Coast Mountain Cannabis. "We think about the soil like the human intestine system, where the need for healthy bacteria and balance is critical to maintaining good health. We use organic microbial teas using proprietary ingredients. Not only that, but we also exclusively use pure mountain water."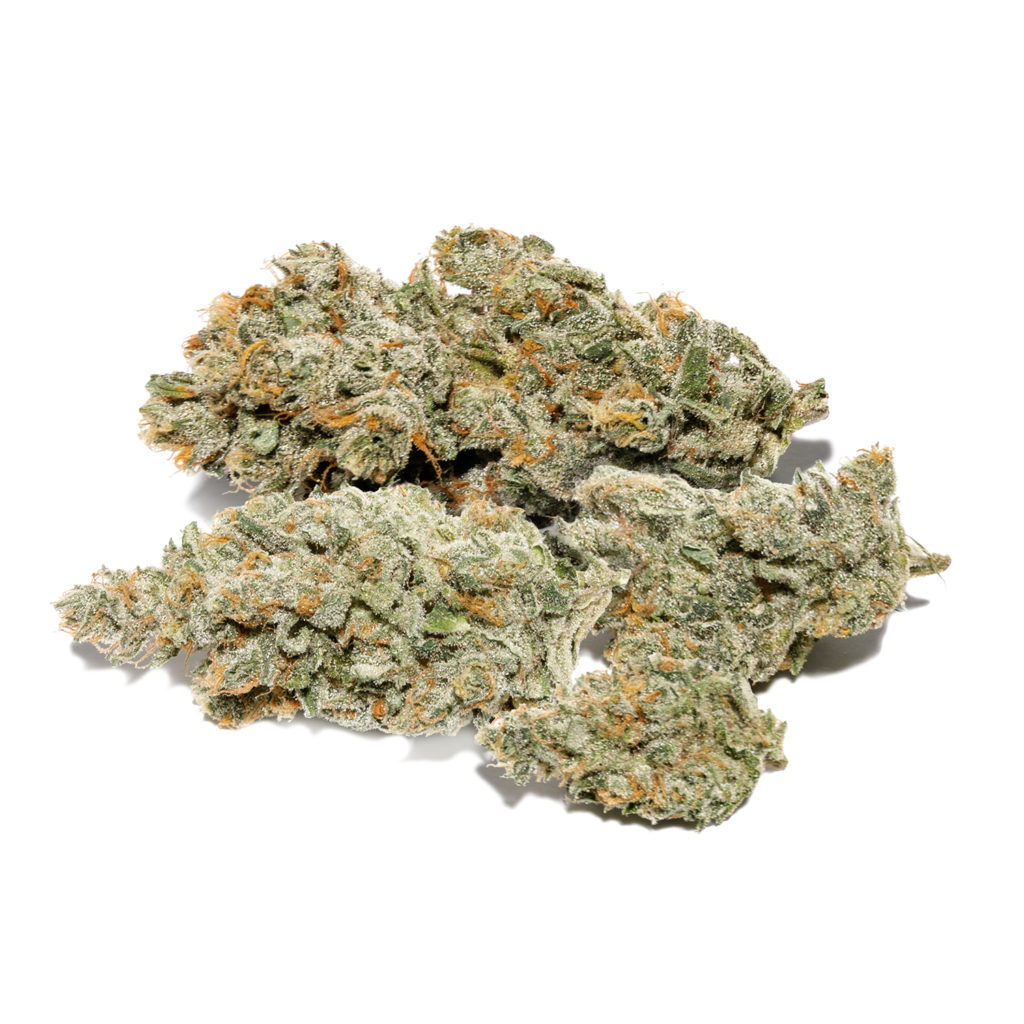 Offering Through Artisan Batch
In addition to the organic living soil, Coast Mountain Cannabis grows in small, identically sized rooms, each of which house 720 plants. The plants are then harvested and dried using the cold cure method. This allows the plants to preserve their terpenes and enhances the flavour of the overall product. Each plant is then hand-trimmed to ensure an ultra-premium product.  
"Our focus has always been on being the best and not the biggest," Ellot pointed out. "We want people to be impressed with our product, not by how big we are."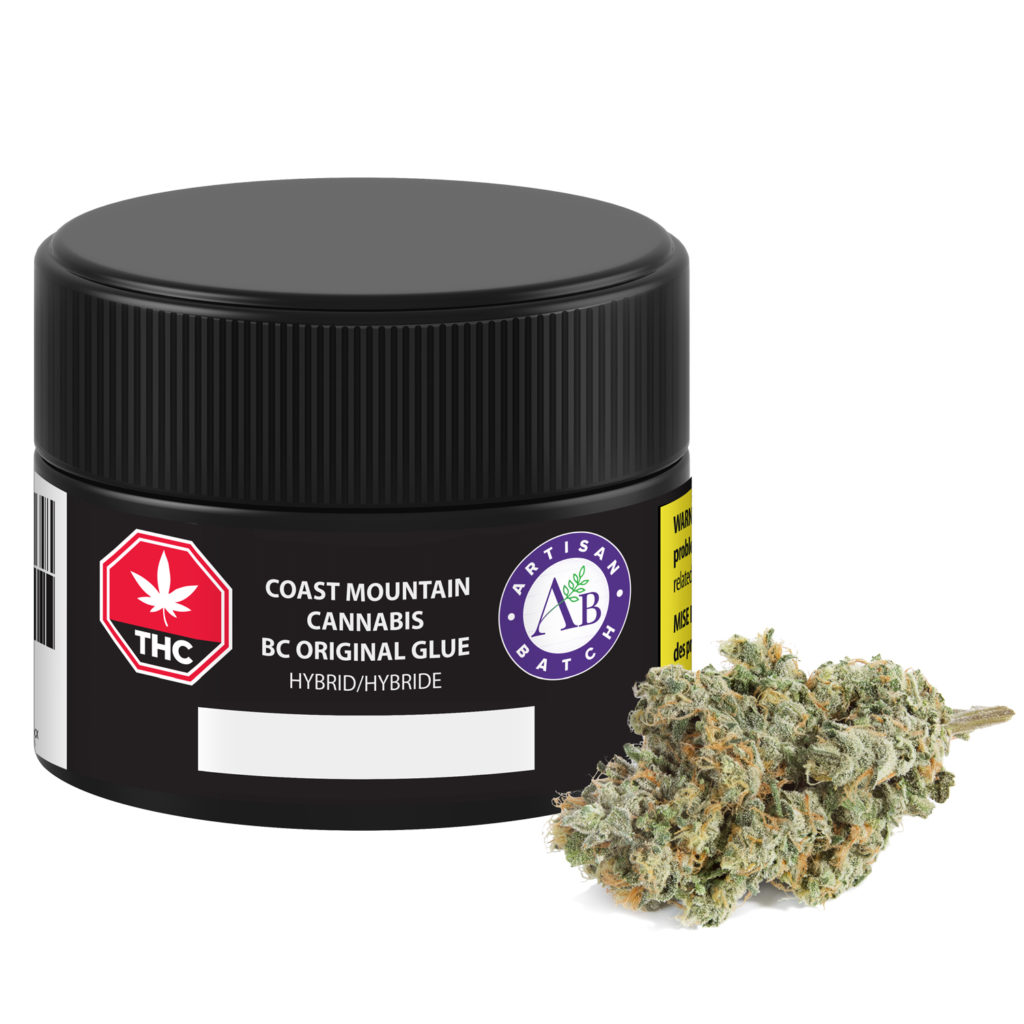 BC Original Glue
Artisan Batch will be featuring Coast Mountain Cannabis BC Original Glue, which has a THC range of 20-25%. BC Original Glue's terpene profile is headed up by myrcene, alpha-pinene and beta-pinene. The plant itself is stout, dense, and stocky, with long thin leaves. The bud has clusters of chunky calyxes that look frosty. In addition to BC Original Glue, Coast Mountain Cannabis is currently growing BC Pink Island Kush, 4 Star General, and Watermelon Zittles.  
You can find out more about Coast Mountain Cannabis on their site, and be sure to keep an eye out for BC Original Glue hitting shelves near you.