The roots of the cannabis industry run a lot deeper than just the 2018 legalization of recreational cannabis. For decades, local growers across Canada have been cultivating quality, innovative, and unique strains of cannabis for of-age Canadians to enjoy. Artisan Batch aims to highlight these growers and give them national exposure for the work they're doing on a local level.
Take, for example, Canandia in Delta, British Columbia. For over 26 years, Master Grower Alon Amit has been cultivating premium quality, fresh craft cannabis batches. They understand the importance of quality cannabis in the Canadian market, and thanks to their decades of experience, they're able to produce products Canadians can count on. Canandia takes their in-depth botanical knowledge and combines it with their thorough understanding of cannabis culture, resulting in 100% speciality bred strains.
"We believe that plants like people are happier when they receive personal attention."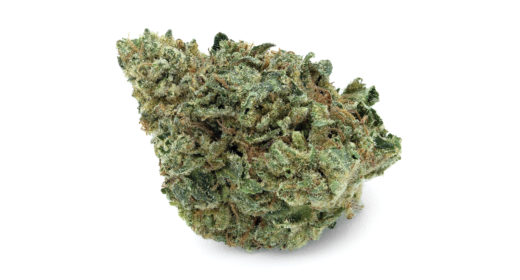 Canandia grows their cannabis in a soilless mix, and it's hand-watered only with reverse osmosis filtered water. The grow room has increased air circulation, 5x more carbon dioxide, 12 hours a day of full spectrum light, and precisely controlled humidity for a superior bud. Once the plants are at their desired maturity, they're hung cured on the vine to ensure strongly developed terpenes and even distribution through each batch. The buds are hand-trimmed by experienced trimmers to preserve their delicate trichomes.
You'll notice that doing things by hand is a theme for Canandia and their team. This isn't an accident. Part of their company philosophy is that "with nature there are no bad days." Every day, they strive to connect with their plants and explore ways to cherish nature. As far as they're concerned, doing things by hand creates a better product.
"We believe that plants like people are happier when they receive personal attention," says Amit.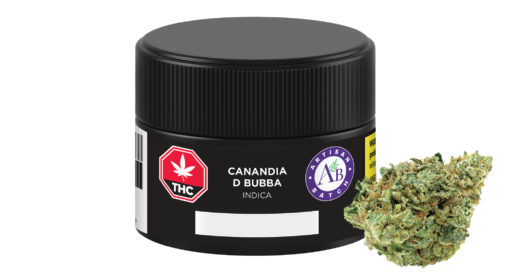 Canandia D Bubba Whole Flower
Artisan Batch will be featuring Canandia D Bubba, a limited-edition strain meticulously developed by the Delta, B.C. grower. The indica-dominant hybrid is a cross between Death Star and Bubba Kush, boasting dense, frosty, lime green buds that are absolutely caked in trichomes for a premium cannabis experience.
D Bubba's flavour profile leads with a kush flavour paired with strong gassy tones. This is thanks to its top terpenes, which are beta-caryophyllene, myrcene, and d-limonene. In total, D Bubba contains over 2% terpenes.
D Bubba is a highly potent strain, making it desirable for more experienced consumers. Canandia D Bubba will be available as whole flower through Artisan Batch, with a THC potency of 25-30% and less than 0.1% CBD.
Keep your eyes peeled for Canandia D Bubba at a retailer near you.
You can follow Canandia on social media either on Instagram, or Twitter and stay up to date with their up and coming strains!