Artisan Batch was created to bring craft and microgrowers to the national stage. One of the best parts about small growers is their passion not only for cannabis, but for the people they surround themselves with. Take, for example, Gnomestar Craft Cannabis. They consider their people to be their defining quality. Well, that and good weed.
"First and foremost we hope the consumer appreciates the amount of care that goes into the cultivation of our flower."
Gnomestar Craft Cannabis is grown with love in Delta, British Columbia. Thanks to their Master Grower, Mike, and their co-founder Earl Oliver, Gnomestar Craft Cannabis has over a decade of experience growing cannabis they can be proud of. They currently grow in two different mediums coco coir and soil, but "the quality of the final product will determine which medium we grow in long-term." The grow rooms are carefully monitored for temperature and humidity to ensure the plant is always happy, and that the customer is getting the best possible product.
Once the cannabis has been harvested, it's slowly hang dried for 10 days to maintain (and maximize) the cannabinoid and terpene content. Then it's hand-trimmed to ensure the trichomes are intact. Once the bud has been trimmed, it's cold cured for 30 days.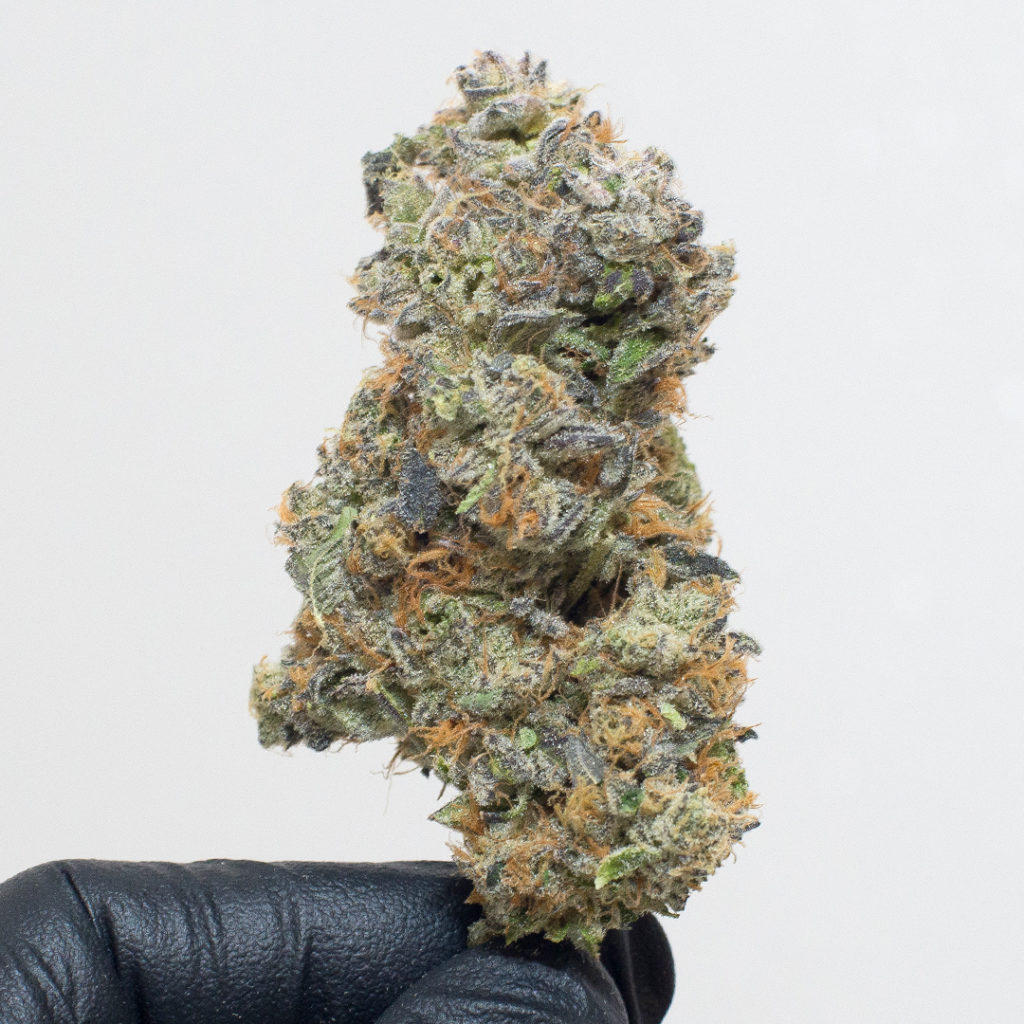 "It's truly an eye catching cannabis strain."
Gnomestar Craft Cannabis will be growing Meat Breath for Artisan Batch, which is an indica-dominant hybrid, bred by crossing Meatloaf and Mendo Breath. This strain is grown in coco coir.
"Meat Breath has very unique characteristics visually compared to most strains due to its profound trichome visibility, dark shades of purple, and burnt orange pistils," says Earl Oliver. "From its bud structure to its colour, smell, and trichome visibility, it's truly an eye catching cannabis strain."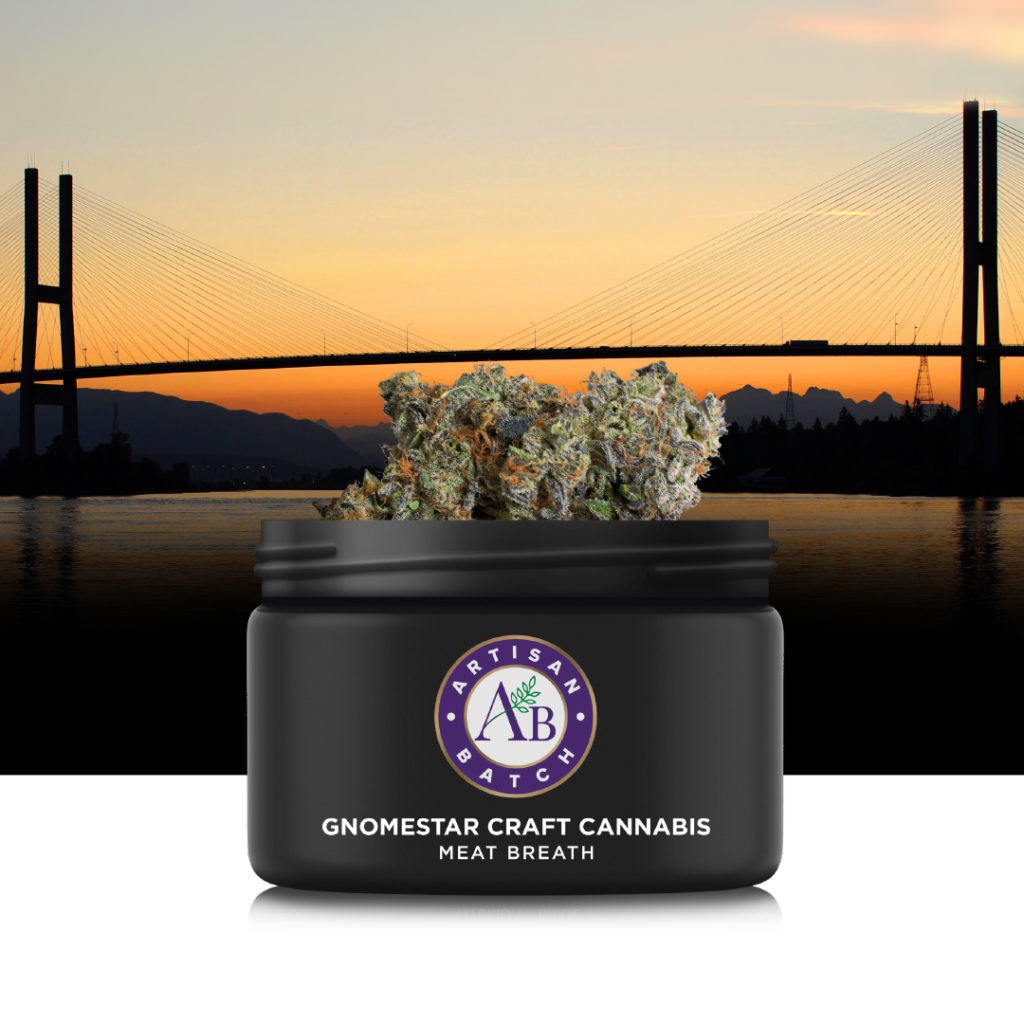 Meat Breath has a prominent terpene profile lead by limonene caryophyllene, linalool. It has sweet, floral, earthy notes with undertones of vanilla. This strain has a THC potency of 23.81%, and 2.7% terpenes.
Gnomestar Craft Cannabis Meat Breath will be available in select provinces soon.