Halloween is almost upon us and you know what that means — time to get creative with those costumes! Okay, I know dressing up for Halloween can be stressful and seem foolish but it's the one time of the year we get to ignore convention and get creative with ourselves.
Buying a costume at one of those seasonal chain stores may seem like the best option, but it can be just as easy (and way more fun) to create your costume with things you have around the house, or what you can find in second-hand shops. Local thrift stores are great places to search for ideas and pieces that you can repurpose for other times of the year or even for next Halloween.
Don't get too hung up on the perfect costume because they don't exist. The best costumes are creative and evoke a one of a kind feeling: you don't necessarily have to be "something." Instead, go as a feeling or a mood, mash different pieces together and go as multiple characters in one, or make up a character – there are no rules! If you are still feeling stuck, here are some ideas for canna-costumes, sure to create a buzz.
A Joint – Take the Mummy look a step further by adding a burning ember and ash at one end. You can even attach a roach clip to your ankle. Don't use toilet paper – it will just rip and be wasteful. A better choice is using something reusable (like white boxing wraps, white sheets, tensor bandages) or you could dress in all white,  with a red beret (or cap); you will still get the point across (you could get creative with glitter or translucent wrapping paper for the ember at the end of the joint).
Dabber – How great would it be to show up to a party with a block of shatter sticking to your head. You probably shouldn't use actual cannabis concentrates but I can think of a bunch of things you could use to create a goldish, shiny dab-like substance to stick on a hat or hair accessory (like a headband). Just hit the craft store for some Bristol board and glitter. Throw on some shades and practice your best dance move and you are set on a whole other level: a Dabbing Dabber.
The Cannabis Act – Educate others while you party with your spooky self! It may seem like a boring costume but one time I dressed up as the Charter of Rights and Freedoms and it was a hit. If you are anything like me, legislation is a great conversation starter. Of course, no one expects you to write out all 153 pages of the act but it might be cool to pick out some parts that resonate with you and find a way to attach them to an outfit.
Baked – Build yourself a cookie baking tray with a face-hole in it. Or, put some red makeup on your face (even just a lot of blush), pair it with some sunglasses and a beach hat and go as a different kind of baked. You could even dress like a bag of Sun Chips – you know – baked, not fried. Whatever you choose to go with – stay in character – and be baked all night long!
Baggie of Weed – A classic costume that will never go out of style – be the weed. Find a big clear bag (or even a clear shower curtain folded in half with the sides fashioned together) make some leg and armholes – and fill it with green stuff (leaves, felt, cotton balls, – check out the local craft store). Do not be too concerned with it looking exactly like cannabis, people will get the point and once the whole bag is filled the effect will be there.
Smoke – Ghosting out of a party will be a lot easier if you are dressed like a puff of smoke! You could really use anything for this, just dress in grey and add a cape. A puffy cloud-like hat may help get the tone across and it just seems like a fun idea.
Prime Minister Pothead – He likes his socks, he likes his legal weed – he is our Prime Minister Justin TrudDOPE. You could have a lot of fun with this one.
A Canada Post Worker – Dress up as everyone's favourite new weed delivery person – a Canada Post worker! You are sure to win the costume contest if you show up with boxes full of weed.
Black Widow – A Black Widow is considered to be the most venomous spider in North America – it's also a strain of weed, and a perfect mashup costume idea. If I was a spider I would use all 8 hands for doobies (okay maybe a couple would be holding a lighter). Spiders also have eight eyes, which in your case could all be red. Pantyhose stuffed with black socks make great legs and every arm could be holding a different cannabis accessory. Building a web is just as easy – just get some twine or even dental floss to wrap between your arms.
Happy Halloweed!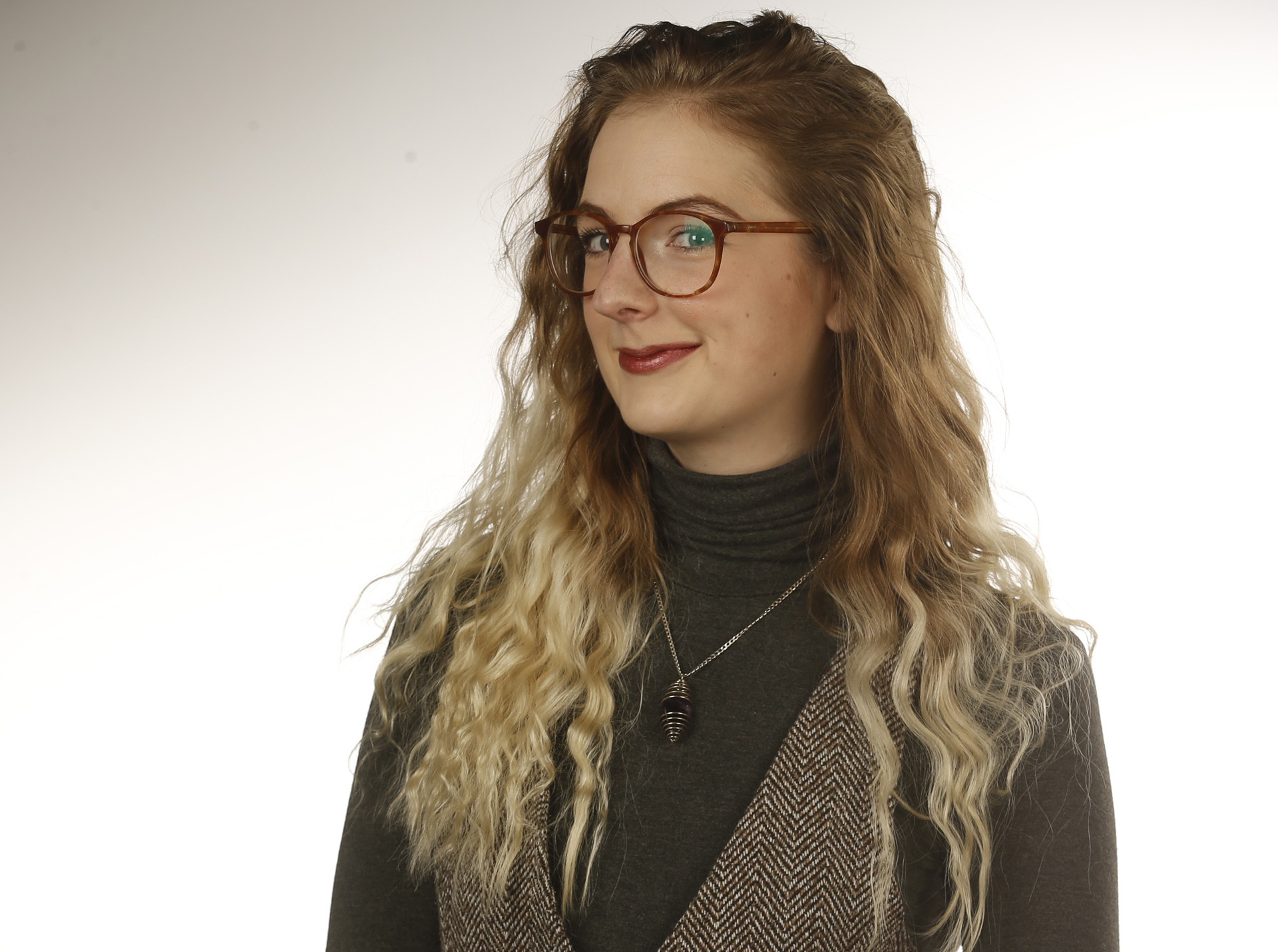 Sarah Hanlon is a communications and culture grad from the University of Calgary with a minor in Women's Studies. After completing a semester abroad at the University of New Orleans where she studied the culture of the city and its jazz scene, Sarah moved to Toronto to try to break into the media world, and in 2015, she won Big Brother Canada.
Since then, Sarah has hosted and appeared on a number of Canadian shows and outlets including Slice, Global Morning, ET Canada, and CHCH Hamilton. She lives in Hamilton, Ontario with her dogs Annie and Sally and her partner Scott.