If you're a Canadian seeking access to medical cannabis, the first step is to talk to your doctor about medical cannabis. Under the new Access to Cannabis for Medical Purposes Regulations (ACMPR), a doctor must submit a medical document to a Licensed Producer to authorize you to buy medical cannabis legally.
Note: As of April 2017, nurse practitioners can also prescribe cannabis in Ontario.
Speaking to your doctor is the only way to legally access medical cannabis. However, you shouldn't just see your doctor as a gatekeeper or obstacle to accessing medical cannabis. Doctors are trained to do what is best for you. That applies whether you talk to your doctor about medical cannabis or anything else. They provide information and advice which can improve your quality of life, and good doctor-patient communication is the primary clinical tool for doing this effectively.¹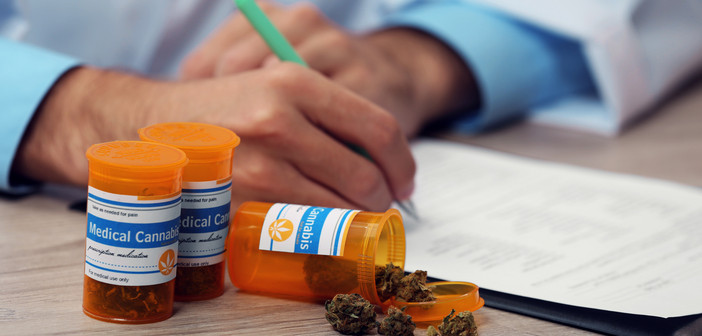 Unfortunately, not everyone has an easy time of speaking with a doctor. Many patients who want to participate actively in the decision-making process find themselves facing obstacles including:
The feeling of not being able to disagree with a doctor's authority

Fear of being labeled difficult, needy, or a hypochondriac

Not being knowledgeable enough to participate in the discussion

Making it seem as though they simply want medical cannabis for recreational purposes
Overcoming these challenges and having a meaningful, constructive dialogue with your doctor starts with getting comfortable, confident, and understanding medical cannabis.
Researching Medical Cannabis
Doctors base their advice on evidence and information. The better you help them understand medical cannabis and your condition the better equipped they will be to advise you.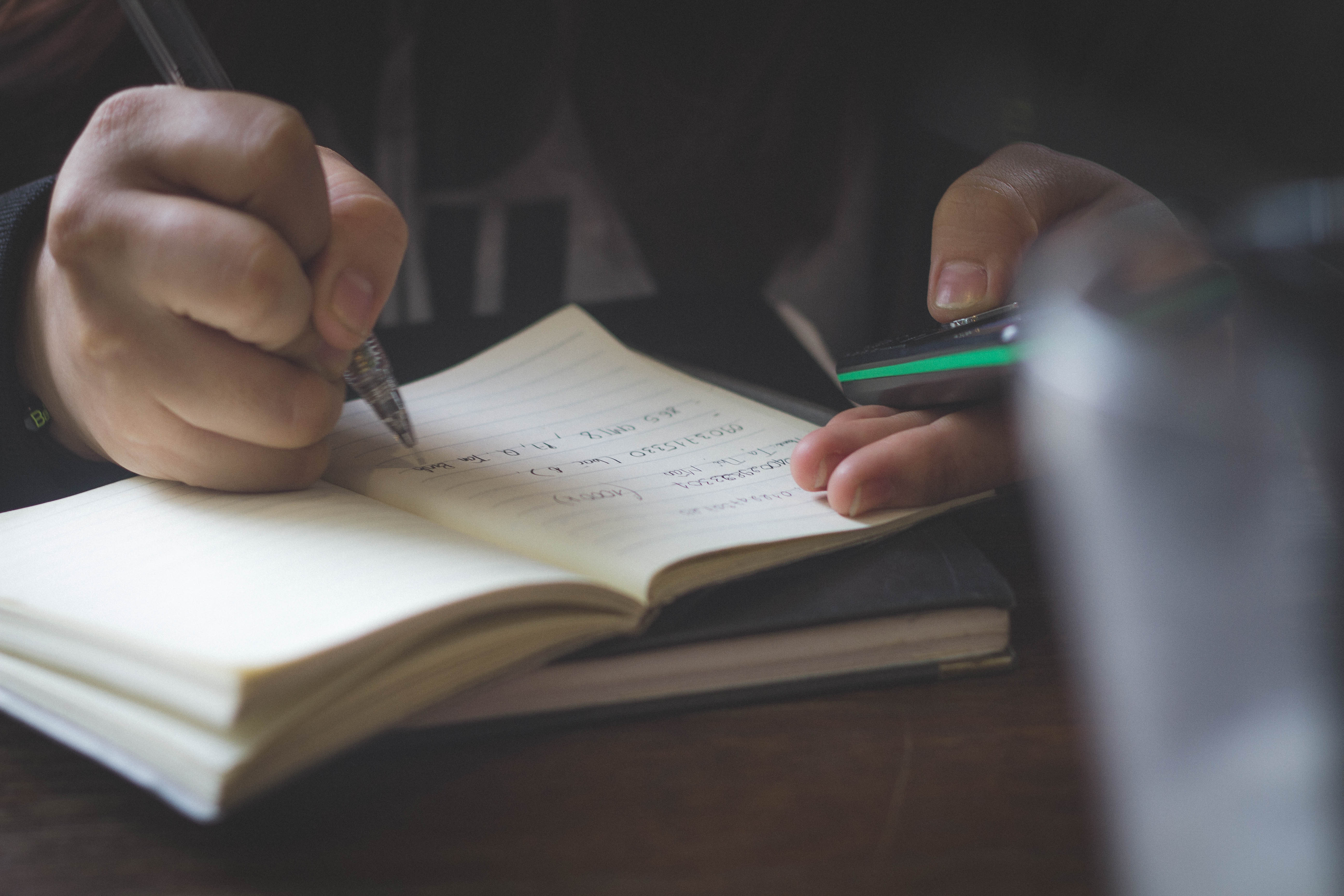 With this in mind, share your understanding of medical cannabis. Chances are that if you want to discuss cannabis with your doctor you've heard something about its effects. Expand your understanding by doing your own research. Present this research to your doctor as evidence to support your argument for why medical cannabis may be an option for you.
You can find studies on cannabis from sources like the Canadian Consortium for the Investigation of Cannabis. You can also direct your doctor to the INDIVA Doctor's Resources and Responsible  Cannabis Use page which include tools which can help a doctor's practice.
Being proactive, resourceful, and looking for information to share with your doctor demonstrates your commitment to having a productive and informed discussion. It also demonstrates that you're taking control over your own health and your interest in cannabis is medical in nature.
Get Organized Before You Talk to Your Doctor About Medical Cannabis
Organize your research in preparation for the meeting with your doctor. You can organize your notes using your phone's note-taking app or a piece of paper so they're easily accessible. Getting organized will help you present your findings clearly and allow you to keep track of your information so you don't forget or miss anything.

Ask Questions
Prepare questions ahead of time. When it's time to talk to your doctor about medical cannabis, don't go in just telling your doctor what you know. Think of what you don't know and ask about it. These questions could relate to your condition specifically, dosage and cannabis use, or anything else you are curious about. Coming with questions show that you are taking a pro-active role in your health care and have your own best interests in mind.
Here are some questions to start you off:
Are you aware of any other studies about cannabis relevant to my condition?

Have you seen cannabis used in circumstances similar to mine?

Should I be aware of any possible complications?

Are there any activities I should avoid while using medical marijuana?
Be Honest With Your Doctor
Tell your doctor how you really think and feel. There's nothing to lose by being honest. In fact, it's in your best interest. Your doctor needs accurate information in order to properly assess your condition and make a suitable recommendation.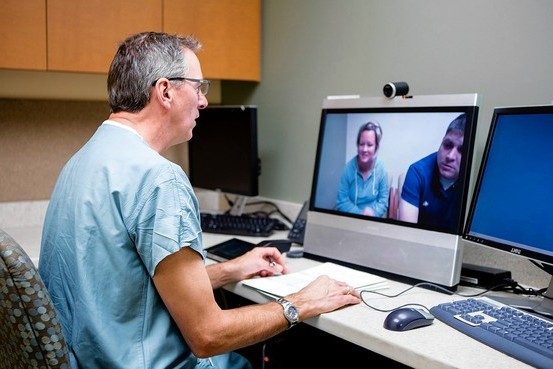 Don't be afraid to admit you've tried cannabis before, whether for medical purposes or otherwise. If you've tried and found it had a positive effect on your symptoms, don't be afraid to tell your doctor. Communicate what you've tried and why you think it could be the right solution.
It may go without saying but don't attempt to trick or otherwise deceive your doctor into prescribing medical cannabis.  
Be Patient
Be patient with the process of discussing medical cannabis with your doctor. Your doctor may have follow-up questions even after you explain your situation and present your findings. Prepare to have a discussion, answer questions, and move the conversation forward.
Your doctor may try an alternative or schedule another appointment to further discuss whether cannabis is right for you. Cooperate and avoid feeling frustrated. Your doctor is just looking out for your health and safety.
Stay Committed
Your doctor may be unwilling to authorize you to use medical cannabis for any number of reasons. Although your doctor's advice is valuable, it's ultimately your right to decide what to do.
If you are intent on trying it there are a few alternative courses of action you can take.
If your doctor doesn't have experience with cannabis and isn't comfortable prescribing it you can ask for a referral to another doctor or a specialized cannabis clinic staffed with doctors who are knowledgeable on the subject.
You could also try insisting that your past experience with cannabis has been promising and it's important that you have access to a safe, quality, consistent, and legal supply of medical cannabis.
If that's the case, explain that you shouldn't have to break the law for the sake of your health and voice your concerns about the risks associated with accessing cannabis illegally.
So long as your interest in cannabis is genuinely medical in nature nothing should keep you from discussing it with your doctor as a serious option.After all, open and constructive patient-doctor dialogue is an important part of dispelling the stigma and negative associations surrounding cannabis. The more we discuss cannabis, the better we'll all understand it.
---
1 – https://www.ncbi.nlm.nih.gov/pmc/articles/PMC3096184/