As a lifetime cannabis enthusiast, Jenn knew a career with INDIVA was her calling. Considering herself a zealous hobby gardener, she has always had a passion to grow things, from tomatoes to peppers, onions, squash, pumpkins and more; there are few things Jenn hasn't grown.
Born and raised in the small town of Sparta, Ontario (known for their Country Candles), Jenn Kirby's passion for gardening makes sense but it hasn't always had a place in her career. When first entering the workforce, Jenn started as a real estate agent in St. Thomas, ON. She did this for a few years, but after the Talbot Ford plant closed in 2008, real estate sales plummeted so Jenn decided to take her outstanding people skills and switch paths to the hospitality industry.
Jenn would then become an entrepreneur opening and operating her own pizza shop. While business was good, because let's face it who doesn't love pizza, she knew this wasn't her lifelong passion and decided to continue the search for her next calling.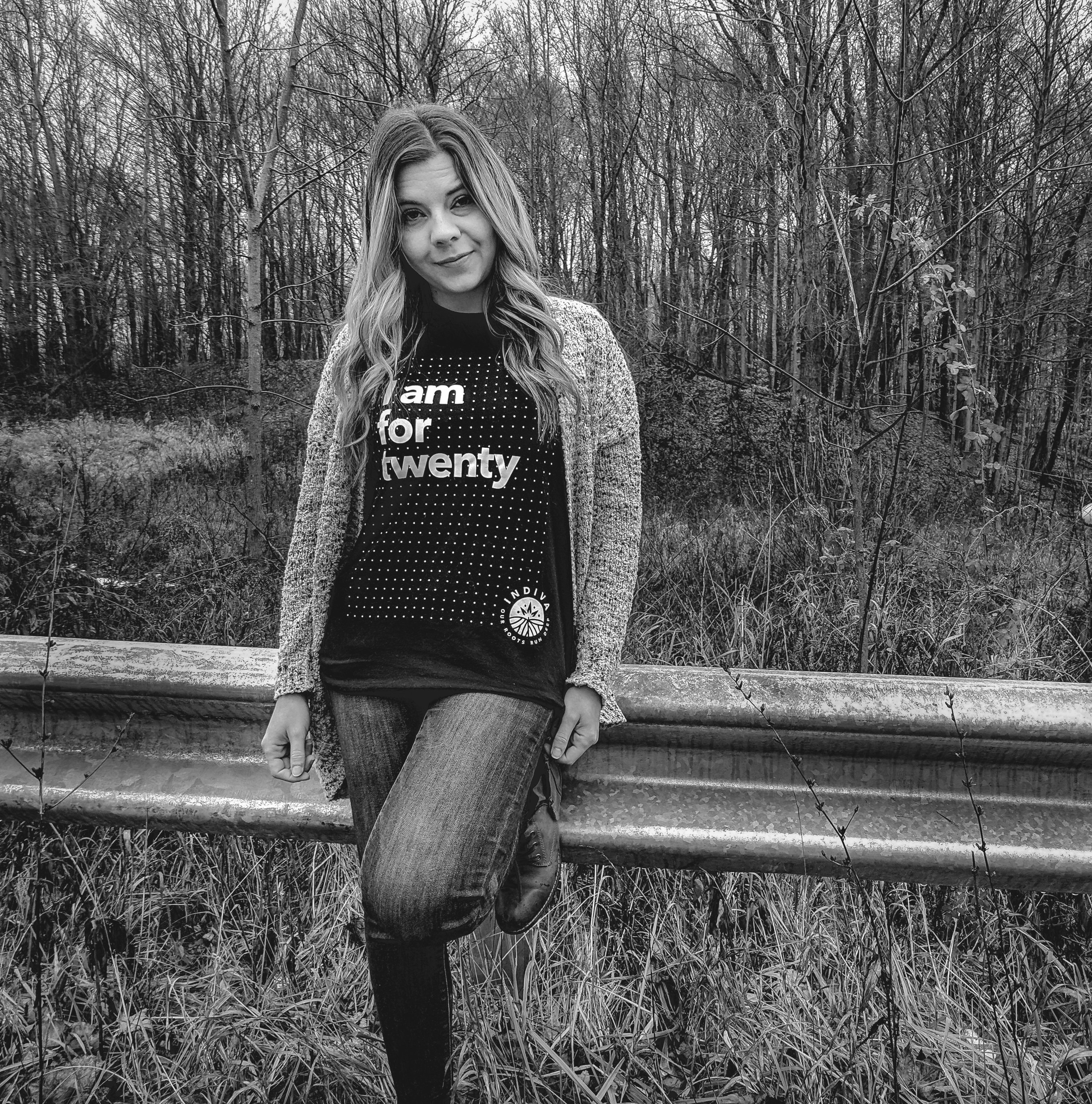 After a few years of serving and managing restaurants, Jenn was offered the opportunity to work at INDIVA as an event lead. In this role, Jenn's enthusiasm for cannabis and people united as she had the opportunity to discuss all things marijuana with individuals who were the most curious and passionate about the subject.
While she still loved events, the connection to her hobby gardening still hadn't made its way through until one day she asked if she could work in the garden. "After a day in the garden, I knew this is where I was meant to be," said Jenn. "This was putting my two hobbies together and I'm so passionate about what I get to do day-to-day."
And there is really no day-to-day for Jenn, who says each day brings something new.
"At INDIVA they provide us with the opportunity to have hands on all aspects of growing," she said. "I think this is really what makes the experience of working here so unique and gives me the well-round knowledge I want to be successful in all aspects of cannabis."
In Jenn's role, she is responsible for everything related to growing which can be propagation, trimming, packaging and more. But her real joy? "Propagation for sure," remarks Jenn. "Taking care of moms and babies are definitely my favourite."
After patiently waiting for the end of the prohibition, Jenn is most excited for safe access to cannabis and looks forward to people no longer being a prisoner to the black market. Purchasing through government regulated stores allows for safe access to cannabis that has been tested with tight restrictions on how it can be grown and sold.
"Cannabis is doing a lot of good for our communities by generating jobs and boosting the community. This product has long been plagued by a negative stigma, so it's great to see it finally get the love it deserves," she said.
Anyone who knows Jenn, also knows that above her passion for cannabis and hobby gardening, she loves animals. Specifically, her four dogs, Charlie, Sammy, Tessa, and Morgan. Recently Charlie has also benefitted from cannabis, using CBD hemp oil to help after having a cancerous tumour removed.
"The CBD oil has increased Charlie's quality of life immensely," Jenn added. "I don't think he would be the happy playful puppy he is today if I wasn't able to access it for him."