I've always loved TV. As the youngest in a family of four growing up in the 90's without a lot of money, we would spend our nights huddled around the television waiting for our turn to change the channel.
I always related to the "hippy characters" – the people who wore tie-dye, who had long hair and red eyes. They always seemed like unique people who were having fun and being nice despite any bizarre or stressful plotline. I loved 'stoners' before I even knew what one was.
As I grew older and starting smoking pot, stoner representations on TV meant the world to me. Even if they were stereotypical (you know the "lazy, goofy, out-of-touch-with-reality" depictions we so often get) they signaled to me that I was not alone and they gave me an identity I could simultaneously relate to and fight against.
Time went on and the representations became more flushed out and less cliché, and I was thrilled when pot was used as more than just a punch line. Of course, we still see terrible portrayals of people who consume cannabis but I am hopeful people are paying more attention to what they see and hear through their screens.  
When I turned 27 and was cast on the third season of the reality TV competition show Big Brother Canada, I was able to take my hobby to a new level. I literally became a stoner TV trope – I farted on national television and didn't shower for days. I talked about cartoons and daytime television, I fell and made ridiculous comments, and asked absurd questions. I did all the things "stoners" do on TV, and I also won the grand prize.
Big Brother Canada allowed me to be my full self, showing the full depth of what someone who uses cannabis on a regular basis looks like on TV. (Full Disclosure: I didn't actually consume any cannabis during my stint on the show, but I sure went wild when I came out after winning $100,000).
I will be forever grateful for the experience of being my full self on television, which is someone who can accomplish great things, but someone who also smokes weed. I will also forever indebted to the TV stoners that have both entertained and enlightened me all these years – even if they were more than a little stereotypical.
Here are just a few of my all-time favourite TV tokers – both realistic and contrived.
Otto Mann from The Simpsons
The Simpsons was my main staple as a kid. To be honest, it doesn't hold the same nostalgic power for me anymore, especially since their uninspired and lazy response to the valid criticisms of Hari Kondabolu's documentary The Problem with Apu, but when I was a kid, Lisa Simpson was my moral compass.
Besides Lisa, Otto was my favourite character. I loved Otto before I could even comprehend was weed was. He was cool, he was kind, and he wasn't what young Sarah was terrified of – a boring adult. With his cassette-player, long-hair and orange hat, Otto had style and stood out from the crowd.
Now, I see Otto as a man who refuses to give in and always has a good time; "My name is Ot-to, I Love to get Blot-to".
Six Feet Under's Brenda Chenowith
If I had to pick a favourite show I would probably pick the HBO drama Six Feet Under, about a family who runs a funeral home. The series ran from 2001-2005.
I have seen the entire series 3 times and it will never get old. It's a great show for cannabis consumers because it's philosophical yet down to earth, funny yet thought-provoking. And the way that pot use is portrayed on the show is among the most real and least sensational I have seen.
Brenda Chenowith, who navigates life with overbearing parents, mental illness and a very intense romantic partner, uses cannabis in a casual way that I had never really seen on television before. Brenda smoked cannabis like how people drank wine with dinner.
Creator Alan Ball does it again in his latest series Here and Now which touches on how cannabis can be used to heal trauma.
Jay and Silent Bob on Degrassi: The Next Generation
The don't actually smoke on the show (I mean it takes place in a high school) but the fact that longtime Degrassi fan Kevin Smith directed and starred in a story arc in the 4th season of Degrassi the Next Generation, is kind of a huge deal.
The real-life people behind the stoner characters Jay and Silent Bob, Jay Mewes and Kevin Smith, became addicted to the teen soap opera Degrassi Jr High back when they worked at the Quick Stop in New Jersey. Years later, after their stars had begun to soar, they begged to be guest stars on the reboot of the show; Degrassi the Next Generation.
The episodes are hilarious and feature Smith filming the fictitious "Jay and Silent Bob Go to Canada Eh" musical in the high school. Not to mention these episodes are the reason why Jay and Silent Bob have an appearance in Drake's latest music video, an homage to his Degrassi days in the form of a fake high school reunion. This past year, when Smith suffered a heart attack, he gave credit to both his favourite show and to cannabis for helping to save his life. The doctor told him the large joint he smoked before the attack helped to keep him calm. And so did singing the Degrassi theme song on the operating table, says Smith; "Whatever it takes, I know I can make it through!"
The Broad City Girls
To be completely honest I have only seen some episodes of Broad City but I love the way they portray cannabis use.
First, there aren't enough female stoner characters out there. I mean think about it, we have Jay and Silent Bob, Beavis and Butthead, Cheech and Chong, Harold and Kumar… the list of stoner buddy comedies featuring two dudes is endless! So, I love the way Broad City is turning the stoner comedy on its head by featuring two hilarious and goofy women who love to smoke weed. Ilana and Abbi definitely belong on the list of the all-time best TV tokers.
Valarie Malone from Beverly Hills 90210
When they brought in Valarie Malone to replace Brenda Walsh's character in 90210, I was upset until Val pulled out a joint and smoked it in her room hanging out the window. I instantly had the biggest crush on Valarie Malone (formerly Kelly Kapowski from Saved by the Bell, who had her own moment with a joint but I digress).
Val was supposed to be the "bad" friend so naturally, that's why the writers had her smoke pot, but she was just lonely and misunderstood which the writers eventually signaled. The rest of the 90210 gang were judgmental about the pot ("that's not incense Brandon" Kelly would say) but it didn't turn into a learn-a-lesson-style episode with a car crash or gun violence which the show often did.
I love Val's character, she didn't let peer pressure tell her how to act and she didn't let 90210 change who she was, and she kept smoking weed.
Jon Lovitz as The Stoned Guy on Friends
I was never a huge Friends fan but I will forever find The One with the Stoned Guy absolutely hilarious, for all the wrong reasons.
I don't know what I remember thinking the first time I saw this episode guest starring comedian Jon Lovitz, but I do know that now, as an adult who consumes cannabis – I find it outrageously entertaining.
The episode features an almost Reefer Madness-esque portrayal of Lovitz as a stoned restaurateur who is auditioning Monica for a new chef position at her apartment. He shows up baked and hungry (not that terrible of behavior for someone about to eat a bunch of food) but instead of giving him food, Monica, Rachel and even Phoebe are irate! Sure, Lovitz is acting like a child but the extent of the judgment from the Friends is ridiculous to the point of hilarity.
Jon Lovitz is adorable and quirky in the role. The idea that 20-year-olds would act this way about cannabis in New York City in the 90's is absurd. Plus, if the writers of Friends expected us to believe that Phoebe isn't stoned 100 percent of the time, they surely missed the mark.
Friends is on Netflix if you haven't seen this episode in a while and are looking for a laugh.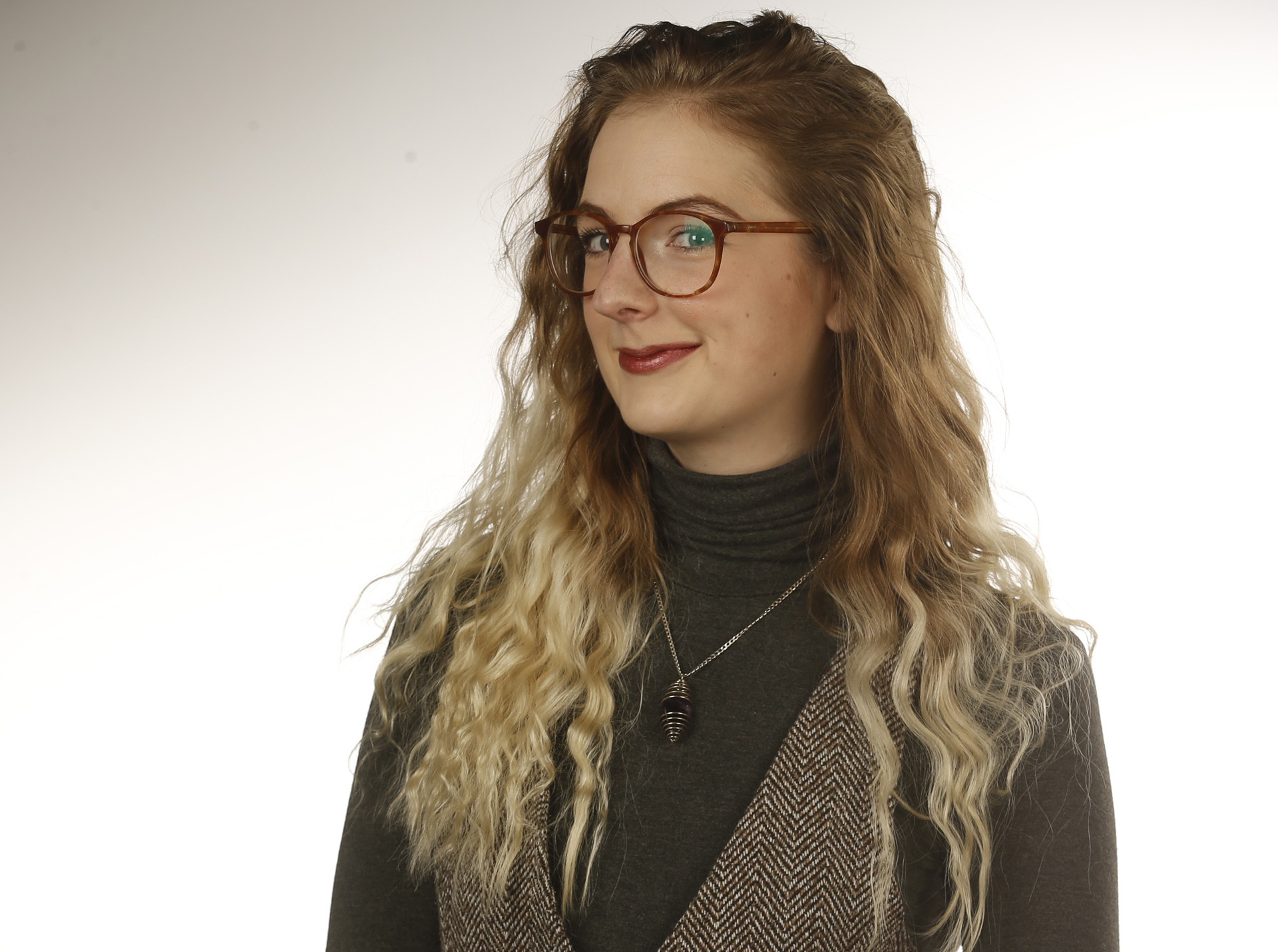 About the Author
Sarah Hanlon is a communications and culture grad from the University of Calgary with minor in Women's Studies. After completing a semester abroad at the University of New Orleans, where she studied the culture of the city and its jazz scene.
Sarah moved to Toronto to try to break into the media world and in 2015, she won Big Brother Canada. Sarah currently lives in Hamilton, Ontario with her dogs Annie and Sally and her partner Scott.