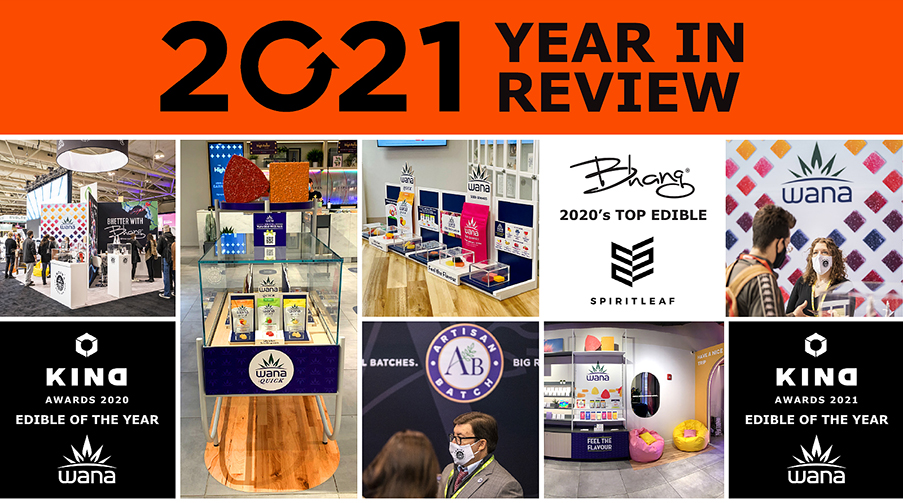 Highlights
2021 started off on a Bhang—literally—as we were awarded "2020's Top Edible" by Spiritleaf. Not long after, Wana won "2020's Best Edible" by Kind Magazine (as voted by Budtenders across Canada). Instead of resting on our laurels, we chose to use these accomplishments as a stepping stone to an even bigger year! Indiva is now available in all 10 provinces and two territories, not to mention medical cannabis through Shoppers Drug Mart. We launched more than 30 SKUs available across the country in 2021, giving Canadians access to everything from capsules to cookies.
Let's take a look back at some of the bigger accomplishments from the last year!
In Q1 we…
Had record market share each month, increasing our lead as the #1 leader in Edibles
Closed a $22M strategic investment from Sundial
Extended our license agreement with Wana for up to 20 years
Released Wana Quick Gummies, a new fast-acting edible, in 3 flavours and formulations (Pineapple Coconut Indica, Orchard Peach Sativa, and Strawberry Lime 1:1 hybrid)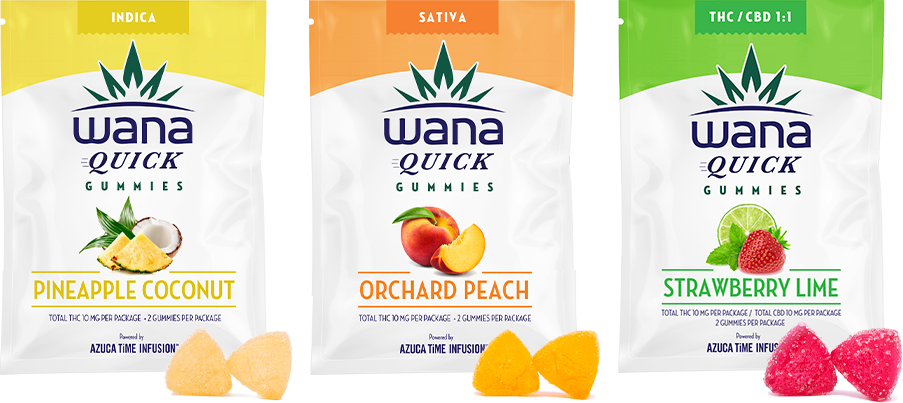 Then in Q2 we…
Launched two new Bhang SKUs (THC Cookies & Cream White Chocolate and THC Caramel Mocha Milk Chocolate)
Saw Bhang THC Milk Chocolate become the #1 Cannabis Product in Ontario, and have 3 SKUs as listed "always available" by the OCS (THC Milk Chocolate, THC Dark Chocolate, and CBD Milk Chocolate)
Had 8 out of the 9 top-selling SKUs in Ontario, British Columbia, and Alberta with Bhang & Wana edibles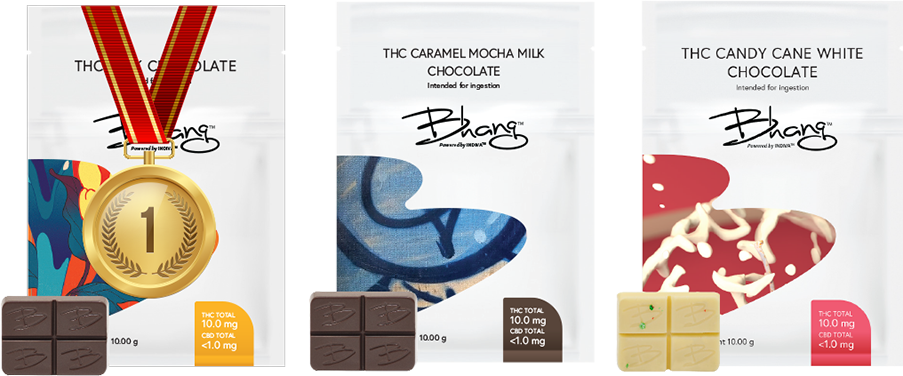 Q3 was when we…
Became a top 10 LP in Canada across all categories
Launched Slow Ride Bakery, with Big Chocolate, Spicy Ginger, and Peanut Butter shipping across Ontario
Launched Wana large-format SKUs, 10-packs with triple-digit cannabinoid counts (Strawberry 10:1 10-pack and Blood Orange 20:1 10-pack)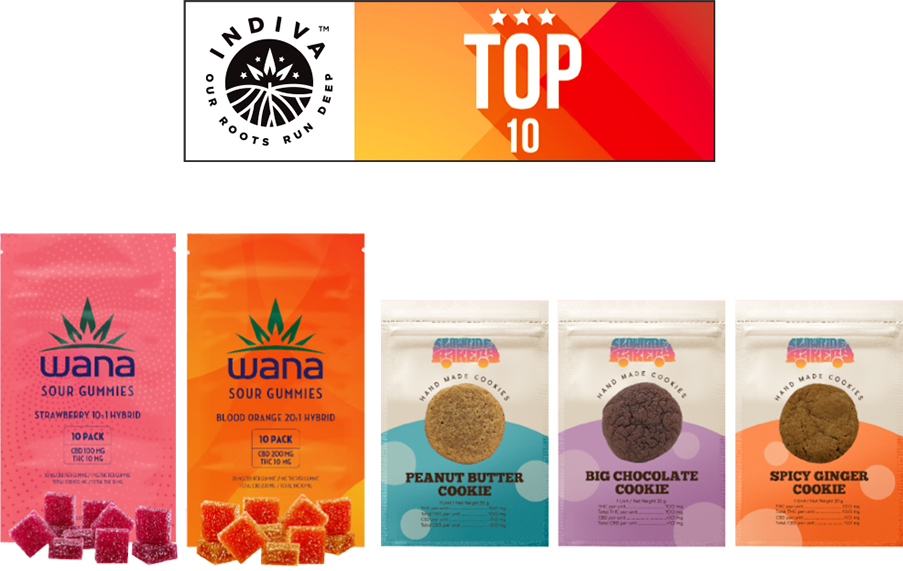 In Q4 we ended the year on a high with…
Slow Ride Bakery shipping to Manitoba, Saskatchewan, and Prince Edward Island
Winning "Top Brand by Market – Ontario" from Leaflink
Wana winning "Edible of the Year" – Kind Magazine, 2021
A signed agreement with Oregon-based Grön to bring its innovative portfolio of edibles to Canada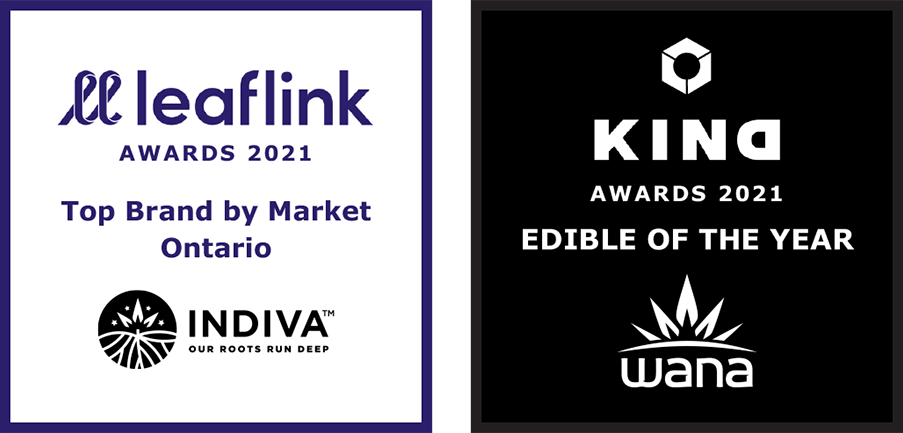 Looking ahead in 2022…
It was a banner year for us, and we have no intention of slowing down. In 2022, we'll be launching Jewels, chewable cannabis tablets made from dried fruit and cannabis sugar. These game-changing edibles will be available in two flavours: Raspberry 1:1 and Strawberry. We're also set to launch Wana Quick Midnight Berry, a new sleep gummy from the award-winning Wana brand featuring a custom indica blend of CBN, CBD, and THC.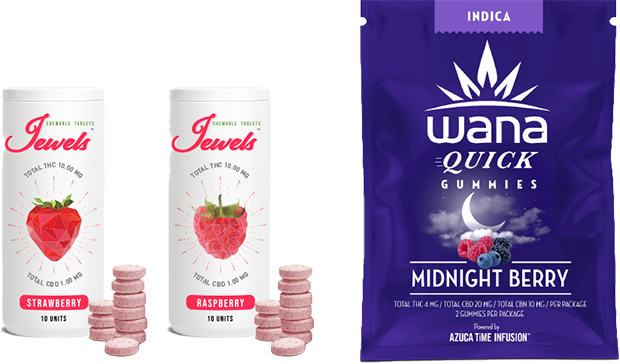 2022 will also see the launch of Grön, a women-led and women-owned edible company based in Portland, Oregon. We recently partnered with Grön to bring Canadians their innovative edibles portfolio, which includes candy-coated chocolate 'Pips', chocolate bars, gelatin gummy 'Pearls', and other novel edible products. Production will start on Grön products as soon as possible, with deliveries expected to begin in late Q2 2022. Definitely something to look forward to.
Thank you for an incredible year of support! We can't wait to see what 2022 has in store (and online 😉).